Medical Care in Cooper City
Dr. Juliet Lee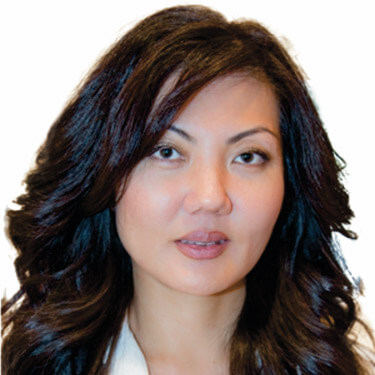 We would like to welcome Dr. Juliet Lee to Stirling Spinal Health and Wellness. She is a licensed internal medicine physician specializing in aesthetic medicine and medical weight loss. She will be available for patients with soft tissue injury.
Medical Procedures
She has been performing medical injections (trigger point, cortisone) injections and minimally invasive cosmetic procedures since 2006. She has had great success with medical weight loss using both HCG and appetite suppressants to achieve safe and rapid weight loss.
She is a master injector of neuromodulators (botox/dysport) and the various dermal fillers (restylane, juvederm, radiesse) and has perfected a technique for injecting which provides minimal bruising and the least amount of discomfort.
She has also been an instructor for the past 2 years at ESI Institute, the oldest and one of the largest aesthetic schools in the United States.
Her philosophy is to employ an artistic approach to facial rejuvenation, providing patients with a natural, refreshed appearance. If you are interested in seeing Dr. Lee, call for your appointment today.

Medical Care Cooper City, Davie FL | (954) 392-7700